Dexter's Web Page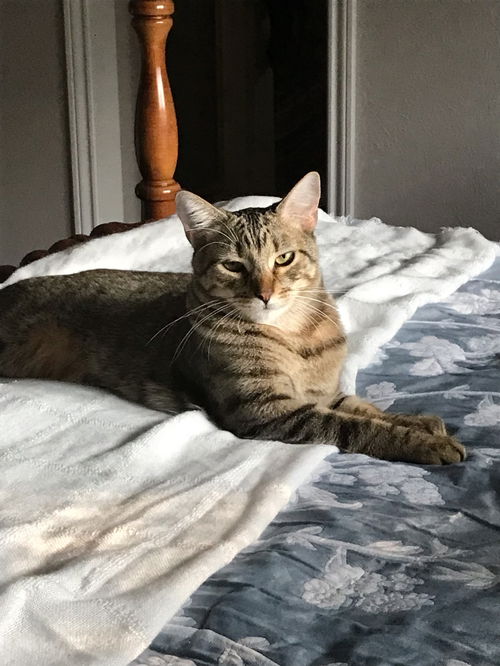 Interested in adopting?
Description:
Meet Dexter -- a handsome male orange tabby kitten with flecks of grey. He and his three siblings -- Bruce Willis, Sly Stallone, and Pringles -- were born in August of 2020 in an outdoor shed. At six weeks old, their mommy cat walked the four of them to the foster family's back porch. Dexter is the largest of his siblings, and is afraid of neither man nor beast. He loves to be carried around and has a very loving personality. Given his druthers, he'd prefer to be playing and romping with his siblings, but he also like to purr and give head butts to his human friends. Dexter should have been named "Simba" because of his rusty tiger coloring and red stripes - this redheaded kitten is all boy!
Dexter is very bonded with his sister Pringles and they need to be adopted together. Pringles is a total love--sweet and extremely affectionate with both her brother and her human family and loves to curl up on the couch and hang out.
Dexter and Pringles will bring much joy to the person that wants to provide a forever home to this extremely loving pair.
(See Pringles)
Name: Dexter
Rescue ID: C200111
Species: Cat
Breed: Domestic Short Hair / Tabby (short coat)
Color: White/grey tabby w/red stripes and white belly
Sex: Male (neutered)
General Potential Size: Medium
Current Age: 2 Years 4 Months
Activity Level: Moderately Active
Indoor or Outdoor: Indoor Only
Good with Dogs: Yes
Good with Cats: Yes
Declawed: No
Housetrained: Yes