Artemis' Web Page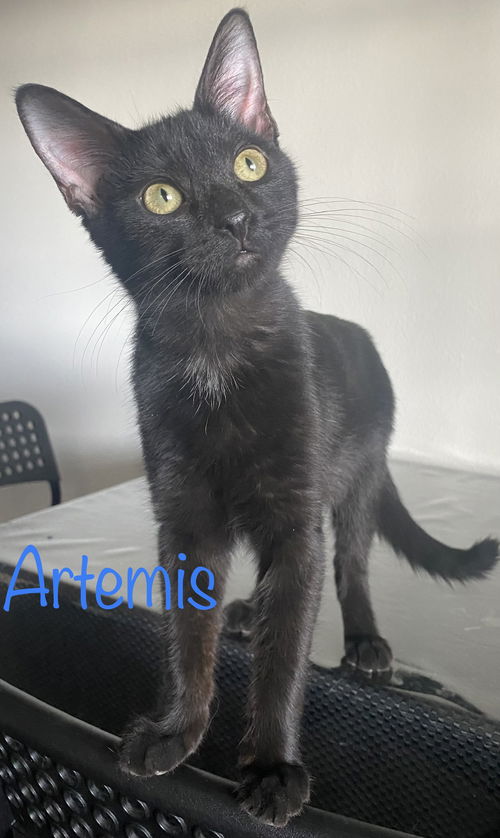 Won't you think about adopting me?
Artemis is located in Dallas
Description:
Get ready to fall in love. My name is Artemis . I was born in the back yard of my foster mom when she use to feed my mom, Rosetta . After we were born our foster mom took us in to be cared for. I am very curious, adventurous, and talkative. I also enjoy playtime with my siblings, Apollo and Calypso , and my mom, Rosetta. I love being petted specially on my head and under my neck.
Name: Artemis
Rescue ID: C220152
Adoption Fee: 150.00
Species: Cat
Breed: Domestic Short Hair / Mixed (short coat)
Color: Black with white spot under neck
Sex: Female (not spayed)
General Potential Size: Medium
Current Age: 6 Months
Activity Level: Moderately Active
Indoor or Outdoor: Indoor Only
Good with Cats: Yes
Declawed: No
Housetrained: Yes
Other Pictures of Artemis (click to see larger version):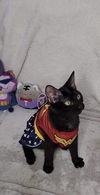 254.4k