Patty's Web Page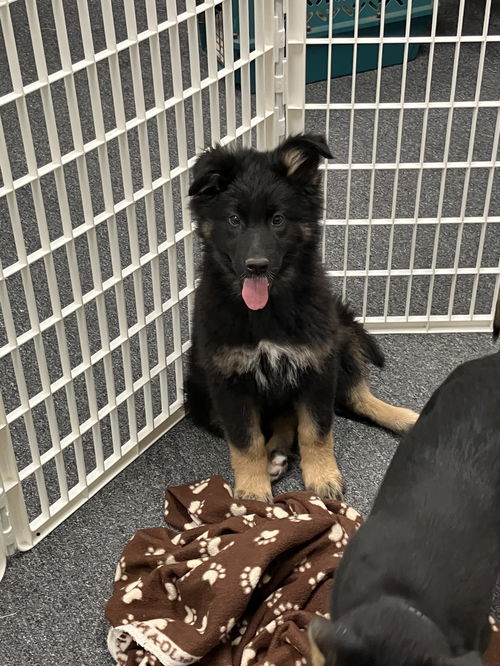 I would love you more than you can imagine.
Please adopt me!
Description:
Hi I'm Patty. The big girl with the curly hair. My fur feels as soft as feathers and I do love my curls! My 4 brothers and 2 sisters and I were all bundled up in a crate and dropped on the doorstep of a business. We were pretty scared and pretty hungry and thirsty too. Then these nice people came and took us inside and gave us food and water and they cleaned us up some too! We were pretty stinky crammed in that crate with no where to go. Yuck!
Anyway, we are a happy bunch of puppies in search of new homes. Everybody says we are going to be good sized dogs and we may be a mix of German Shepherd, Chow, and who knows what else? All we know is that everyone says we are cute and we love to play and give kisses. We would love to go home with you! There's still time to go Christmas shopping for us--toys, beds, leashes, harnesses--all kinds of pretty stuff! Please apply for us today!
Name: Patty
Rescue ID: D220050
Adoption Fee: 250.00
Species: Dog
Breed: German Shepherd Dog / Chow Chow / Mixed (medium coat)
Color: Mostly black with brown feet and white spot on che
Sex: Female (not spayed)
General Potential Size: Large
Current Age: 3 Months 18 Days
Activity Level: Moderately Active
Indoor or Outdoor: Indoor and Outdoor
Good with Dogs: Yes
Good with Kids: Yes
Declawed: No
Other Pictures of Patty (click to see larger version):


692.4k